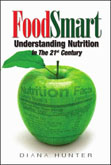 FoodSmart: Understanding Nutrition in the 21st Century

is an informative, easy-to-read guide designed to help you make sense of conflicting nutritional information and make educated dietary choices. Both enlightening and entertaining, it covers a wide variety of nutrition-related topics including:


Diets & Dieting
Discover the main secret about diet secrets and learn how dieting can actually cause weight gain.

Vitamins, Minerals & Other Supplements
Find out who needs additional nutrients, which types offer the most benefits, and how supplements in general can be beneficial or harmful.

Genetically Modified Foods (GMOs)
Review the latest information on genetic modification and learn which foods are affected.

Organics
Gain insight into the benefits and drawbacks of organic foods. Includes resources for at-home organic gardening.

Life Cycle Nutrition
Explore nutritional needs from pre-birth through the golden years.

Labeling
Learn how to decipher information on nutrition labels and find out why they are often inaccurate.

Macronutrients & Sweeteners
Learn about the different types of carbohydrates, proteins, fats, and sweeteners and how they function in the body.

Food & Drug Interactions
Learn how various foods interact with drugs, herbs, supplements, and alcoholic beverages.

Food Safety & Technology, Ingredients & Labeling, Nutrition & Disease, and more.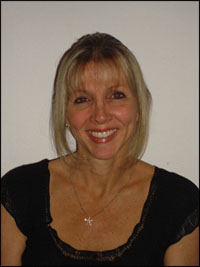 About the Author


Diana Hunter is an award-winning author and nutritional researcher with dual honors degrees in conventional and holistic nutrition. Her background includes studies and awards in behavioral science.

Ms. Hunter's passion lies in learning about food and nutrients and their effects on the body. This passion began nearly twenty-five years ago after personal health issues involving food prompted her to investigate her diet, and continued to grow as she began researching a multitude of nutritional angles related to motherhood and child development while raising her family. This in turn prompted her to author her previous title, The Ritalin-Free Child: Managing Hyperactivity & Attention Deficits Without Drugs, a Parent's Choice Approved book designed to help those who are unable to take medication for hyperactivity and inattention.

Today Ms. Hunter's goal is to help educate others about nutrition and health on a global scale, with a focus on helping those with cancer and other debilitating illnesses.

She is an avid gardener of organic and heirloom fruits, vegetables, and herbs, which she enjoys sharing with family and friends.

She resides in Fort Lauderdale, Florida.